Investing in public education
To support the important role played by public education in ensuring fair, equitable and high-quality education for all, you can donate to the Public Education Foundation.  The Foundation is committed to building long-term partnerships with business and philanthropic organisations to achieve the best results for educational goals. We work with our partners to create a scholarship package to address particular areas of disadvantage and/or help students pursue excellence in particular curriculum areas.
Donations can be made online.  If you would like to make a donation via bank transfer, please email us for our bank details. Cheques can be posted to PO Box 1393, Darlinghurt NSW 2010.  All donations above $2 are tax deductible.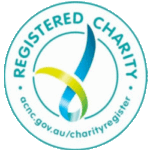 At the end of each year our hardworking scholarship panels finalise the lists of students who will receive our life-changing scholarships in 2019.  It's a difficult and often heartbreaking process, as we have been overwhelmed by need and potential in our public schools.
In December, just before the end of this school year, we will advise scholarship applicants whether they have been successful, or not, in receiving support in 2019.
We hope to raise $40,000 before Christmas so we can award scholarships to many more deserving students. We need your help to do this. 
Donate to help us break the cycle of educational disadvantage