Investing in public education
To support the important role played by public education in ensuring fair, equitable and high-quality education for all, you can donate to the Public Education Foundation.  The Foundation is committed to building long-term partnerships with business and philanthropic organisations to achieve the best results for educational goals. We work with our partners to create a scholarship package to address particular areas of disadvantage and/or help students pursue excellence in particular curriculum areas.
Donations can be made online.  If you would like to make a donation via bank transfer, please email us for our bank details. Cheques can be posted to PO Box 1393, Darlinghurt NSW 2010.  All donations above $2 are tax deductible.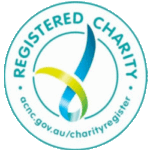 Donate to help us break the cycle of educational disadvantage